1
Order Your Test
Online or by phone, no doctors referral required
2
Visit A Local Lab
Get tested locally at one of our 4,500+ labs
3
Get Your Results
Receive your lab results within 1-3 business days!
About us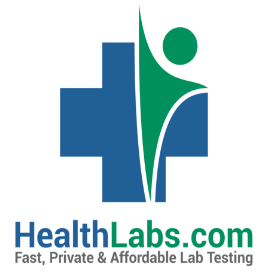 HealthLabs.com has been offering customers affordable lab testing online since 2015. The online lab testing provider works with thousands of trusted CLIA-certified lab locations across the United States, making inexpensive laboratory testing a convenient option for those who are without insurance, who have high deductibles, want confidentiality, and/or whose doctors won't prescribe them the lab testing they want to have done.

We make it easy for individuals to order common blood and urine lab tests; we even provide the prescriptive order for each test. Getting blood work or urine-based test results back quickly is important for peace of mind, for getting answers to medical questions and for potentially starting treatment— we understand this, so we work with our partnered labs to get you your test results within 3 days.

Our trained Care Advisors are here to help every day from 6 a.m. to 10 p.m. CST. You can count on HealthLabs.com to help you take charge of your health today!
Back to Top